The Sea Change project 
World Ocean Network is partner with the Sea Change project 
Sea Change is an EU H2020 funded project that aims to establish a fundamental "Sea Change" in the way European citizens view their relationship with the sea, by empowering them, as Ocean Literate citizens, to take direct and sustainable action towards a healthy ocean and seas, healthy communities and ultimately a healthy planet.
By using the concept of Ocean Literacy,  Sea Change will create a deeper understanding amongst European citizens of how their health depends on the health of our seas and ocean. Sea Change will move to bring about real actions using behavioural and social change methodologies.
Building upon the latest social research on citizen and stakeholder attitudes, perceptions and values, the Sea Change partnership will design and implement mobilisation activities focused on education, community, governance actors and directly targeted at citizens.
These actions will be assessed for their effectiveness which, in turn, will allow the project to improve its techniques and spread a "Sea Change" in behaviour across Europe.
Make a sea change today and pledge to protect the ocean!
Even by making a small change in your everyday life, you can achieve big results in helping to protect the ocean. The Sea Change campaign provides tips and useful resources on what you can do to make a difference. This campaign is based on the latest scientific evidence with input from scientists and educators from a range of disciplines.
Make a sea change today and pledge to protect the ocean

Promotional documents
Download Ocean wellbeing kit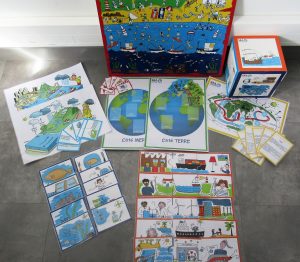 The Sea Change Project has developed a number of promotional materials to be used to spread the word about the project and about Ocean Literacy.
More materials and resources here.
New Sea Change Infographics:

How to make a Sea Change in the kitchen, bathroom, supermarket, office, on the commute, and when eating on the go.
Sea Change factsheets
The partners
Sea Change Newsletter: September
Video Sea Change
Making a Sea Change in the kitchen
Making a Sea Change in the bathroom
Video Our Ocean Our Oxygen
Poster Understanding our Ocean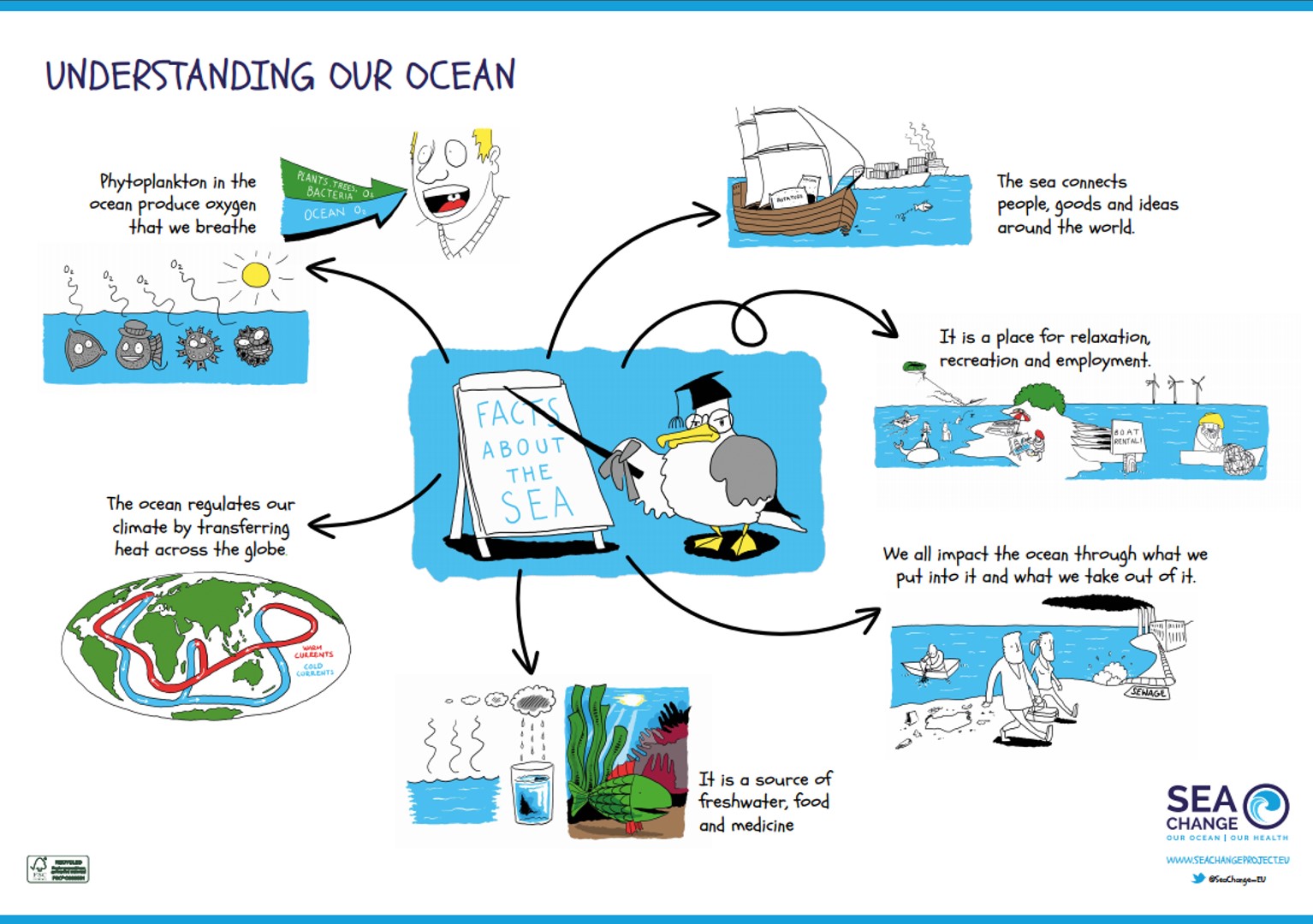 Plastic in the Marine Environment