You want to know what your public thinks about the Ocean?
You want to involve your public and assist them in actions they imagine?
World Ocean Network have designed an effective and simple tool that you can easily adapt to your needs.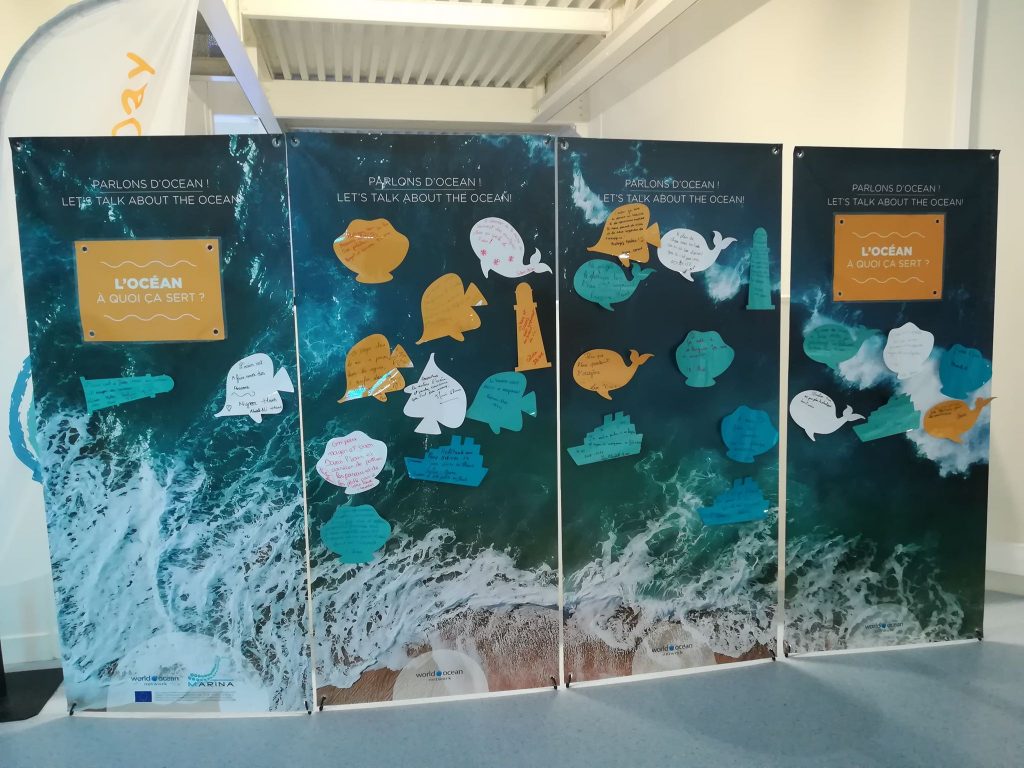 "Let's talk about the Ocean" is a mutual learning activity designed by World Ocean Network to raise awareness on key ocean issues in a format that is light, easy-to-run and can be displayed in streets, museum hallways or conference venues. All you need is four roll-up banners, a poster and some stickers. In a dynamic and punchy way, the participatory aspect of "Let's talk about the Ocean" shows that the Ocean is important for humankind and raises strong opinions. Everyone has something to share with the Ocean.
As part of this activity, passers-by are asked a single question about their beliefs and personal relationship to the ocean. A facilitator and facts-and figures board are also presented to help people express their ideas and feelings, write them down and pin them up on the wall. It is a chance to raise awareness and allow participants to reflect.
With this activity, organisers can capture a targeted audience's perception and understanding of a specific topic which can help to shape future activities or awareness tools.